Today one of my kids excitedly said, "Mom!  Look out the window!  Dexter has a mouse!"  She sure did!
While cats are wonderful at keeping down the rodents around a farm, I have found it interesting that occasionally they play with the mice they find.  Today was just such a day!  Let me just say up front that this game of cat and mouse ends in favor of the mouse!  The way things unfolded made me glad I had the camera nearby…I had never seen anything like this happen before!
Dexter would bat the mouse around.  It would run toward her and nip at her face.  They would rest for a while, keeping an eye on each other.  The mouse would walk around, sniffing, while Dexter watched it before things started all over again.  Here are a few pics of their interaction.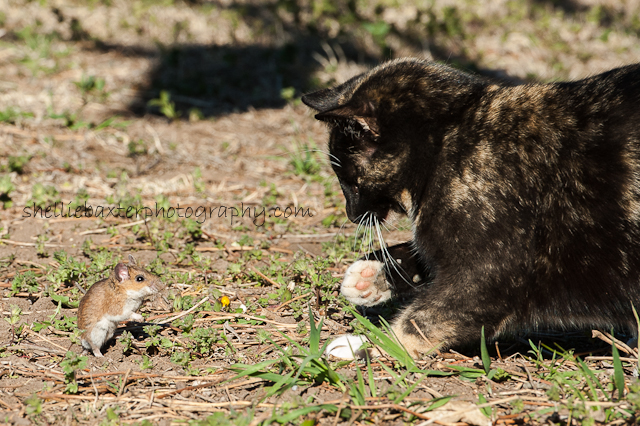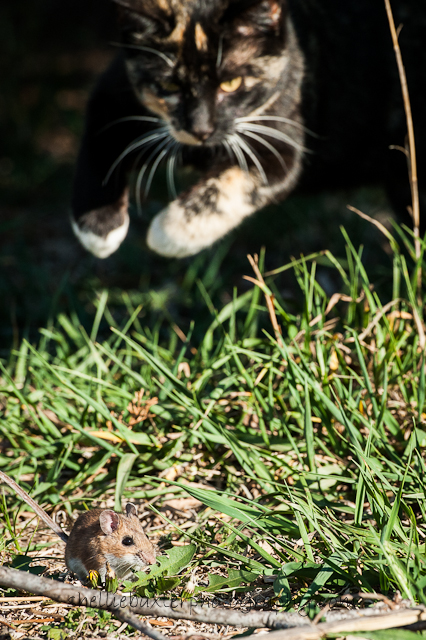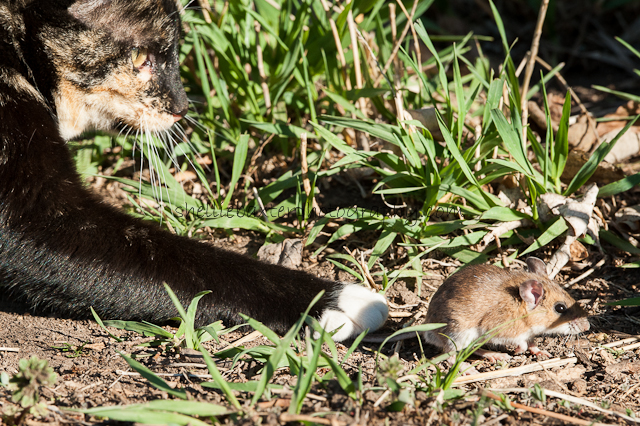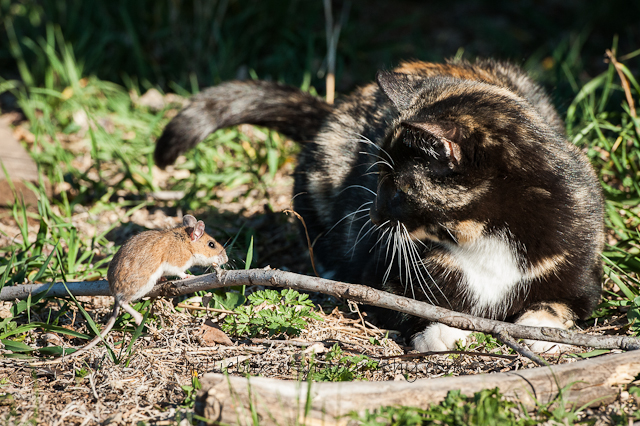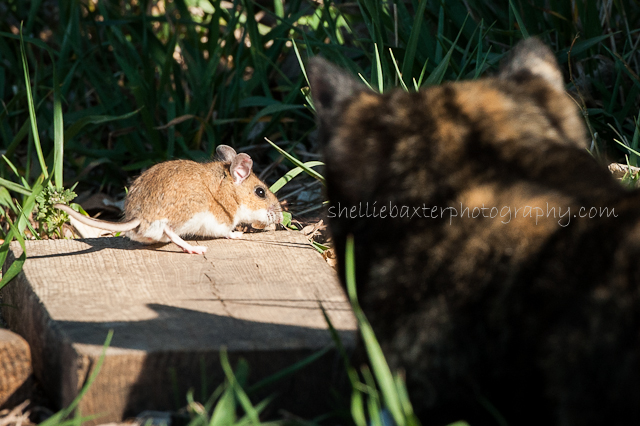 About this time, the mouse made a dash for a nearby tree and up the trunk it went!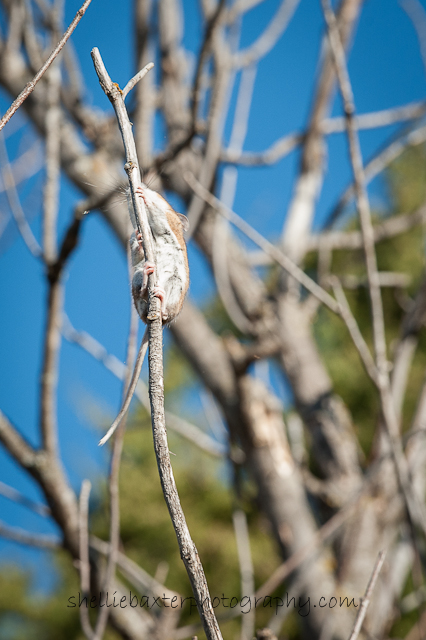 It kept going and going, to the very top of a twiggy branch!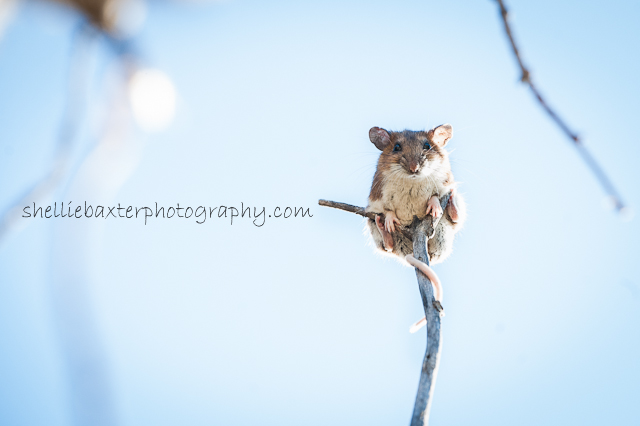 Dexter was not ready to be done…up the tree she went in her quest to play with the mouse.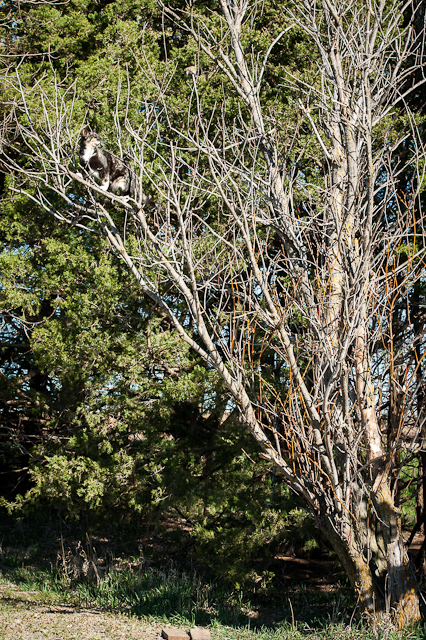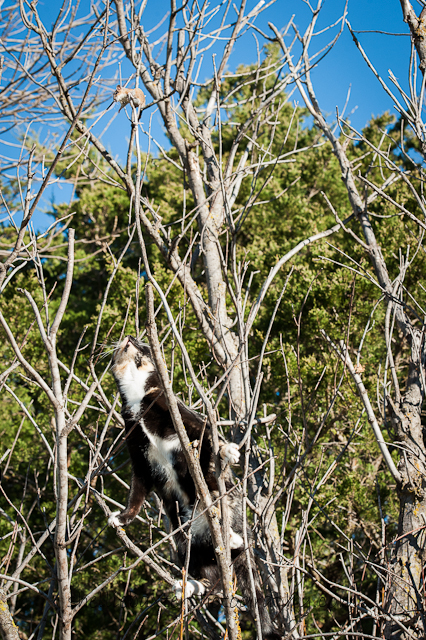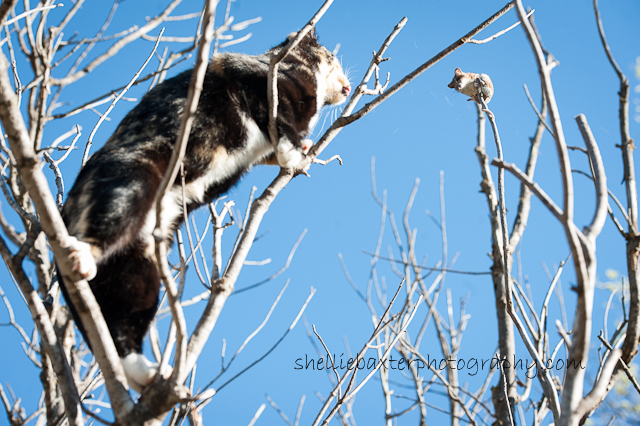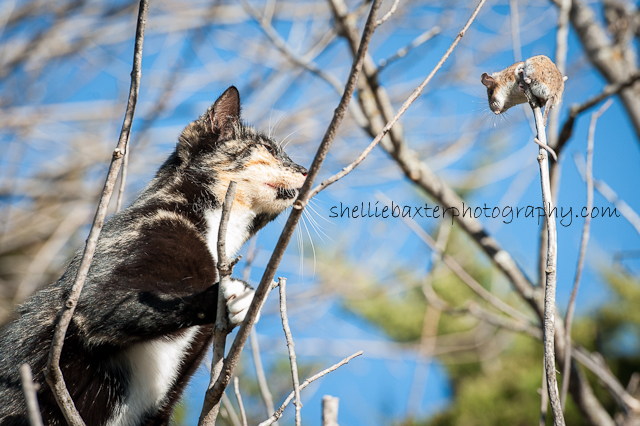 Although Dexter was able to get really close to the mouse, she could not reach it!  That little guy just hung on tight and didn't budge from his spot!

The mouse waited and waited…Dexter finally gave up – even from waiting at the base of the tree!  Once she was gone, the mouse cautiously made its way down the limb to which it had been clinging!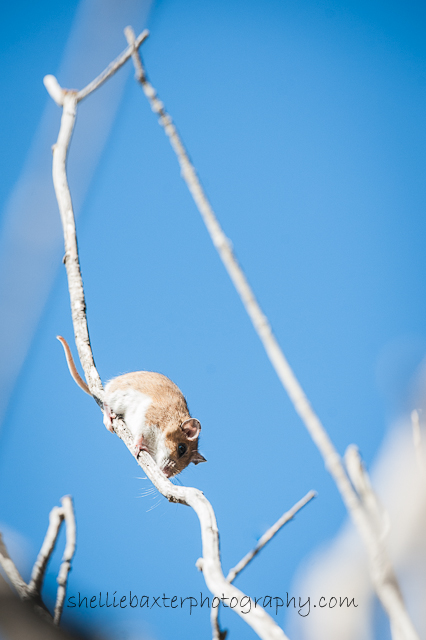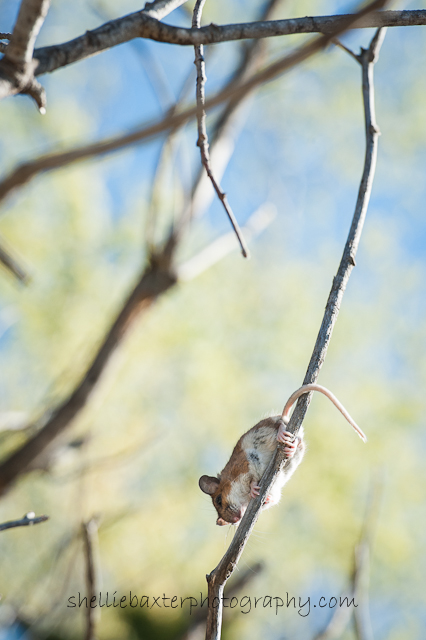 We sure appreciate our cats keeping down the rodents…helps prevent all kinds of destruction and problems around the farm!  Yet, I found myself cheering for the mouse this time!  I am glad to say it was able to scurry to safety!